Welcome!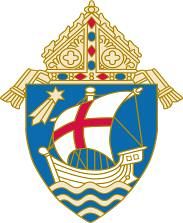 Thank you for your interest in Blessed Sacrament Catholic School, a National School of Character. We know you have many education choices for your child.  Families of all faiths who have chosen the Catholic schools of the Diocese of Salt Lake City have discovered outstanding education, leadership and spiritual guidance for their children.
Blessed Sacrament has been a leader in Utah Catholic education for 30 years.  We are committed to nurturing the whole child through faith, academics, and character education.
Our extracurricular activities include Ski Club, Student Council, Chorus, Art Club, Golf Club, and Chess Club to name a few.
In addition to our academic and extra-curricular programs, we also emphasize service and community. Throughout the year, our Virtue-Action-Saint program provides students opportunities to  explore their spirituality as well as opportunities for community and global impact.
Because of all of this, Blessed Sacrament celebrates well-rounded graduates who are rooted in faith, educated in mind, compassionate in heart, and always part of our Blessed Sacrament Catholic School family.
Please return the completed Admission Application form with the following:
Copy of birth certificate

Copy of baptism certificate (if Catholic)

Copy of current immunizations

Copies of report cards from the previous year and standardization test scores
We encourage  you submit your child's application soon.
As you review our admissions information, please note the important dates and deadlines. We also invite you to schedule a private tour, attend our Open House,  or schedule a shadow day with one of our Blessed Sacrament Young Ambassadors.  We are looking forward to meeting you.