Physical Education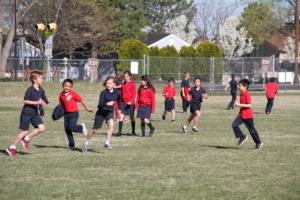 While most people recognize that exercise and sports have immediate value, far too few recognize these activities as doing anything substantial to prepare pupils for life beyond their school years.
Physical Education helps with physical development. Research indicates a direct relationship between physical fitness and academic and social performance. The increase in leisure time makes it necessary to prepare our students to enjoy and use it constructively.
Assessment is given through observation, oral communication, preparedness, participation and sportsmanship.