Our School
Faith • Academics • Character
Welcome
Dear Friends,
Welcome to Blessed Sacrament Catholic School Community and thank you for your interest!
At Blessed Sacrament Catholic School, we understand that selecting the right school for your child is a thoughtful decision. We believe that BSCS offers a choice that is second to none and we look forward to sharing our vision with you.
We are honored to have among our students today the children of alumni parents and several staff members who are graduates. Building upon the great legacy of Sisters Barbara Stanek, O.P., and Sharon Carroll, O.P. and Monsignor Servatius who established our wonderful school over thirty years ago, we are honored to continue to build upon the legacy of such a firm foundation entrusted to us and we continue building a firm foundation for the future. While Catholic Education as witnessed in previous generations has continued to change, one thing has been consistent; we are a community of mercy and love.
With a tradition of excellence in Catholic education Blessed Sacrament Catholic School offers students an opportunity to grow and thrive in a nurturing, faith-based, values driven community. Our students are inspired to expand their intellect, build strong moral character and develop a thirst for life-long learning. All children can and will learn to their potential here. We care about your child academically, socially, emotionally, and spiritually. BSCS provides a rigorous academic program rooted in the liberal arts, developing strong communications skills, problem-solving, and critical thinking — essential skills for any learner in the 21st century.
Our Catholic identity is paramount. We offer numerous opportunities, from prayer and the Sacraments, to retreats, weekly Mass, Fridays with Father, and special seasonal celebrations for students to encounter Jesus Christ in a real and personal way. As members of a vibrant community, your child will come to discover his/her unique gifts and learn to use these gifts for personal success, to help others at school, and in the broader community. Upon graduation, our students continue the tradition of excellence for which BSCS is very proud.
We encourage you to visit our joyful learning community and look forward to meeting you.
Peace and blessings,
Father Sam Dinsdale
Pastor
Mission
Blessed Sacrament Catholic School supports the Catholic Church in spreading the Gospel values of Jesus Christ. We view parents as the child's primary educators in partnership with teachers servings as the facilitators for learning. Together, we strive to nurture the whole child spiritually, academically, emotionally, and socially in a loving environment.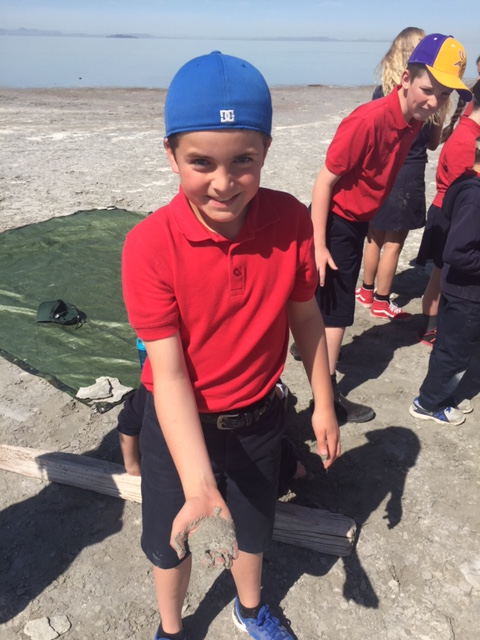 Vision
Blessed Sacrament Catholic School is our school of choice because of its faith formation, academic excellence, vibrant community, and strength of character education.
History
Blessed Sacrament School opened its doors in 1986.  With the direction and dedication of two Dominican sisters, Sr. Barbara Stanek, O.P., and Sr. Sharon Carroll, O.P., along with Monsignor Robert Servatius, and the Blessed Sacrament Parish Community.  Blessed Sacrament School began teaching Kindergarten and 1st grade classes in the parish hall.  The following year, Pre-K and 2nd grade classes were added.
Groundbreaking for the school was observed in June 1987.  Then, in September 1988, our four classroom education center and a main office were dedicated, completing building Phase I. In 1990, Phase II was completed and we moved our Pre-K and Kindergarten classrooms into the main school house.  In 1991, Phase III completed our ten classroom school.  Adding one new grade each year, we filled our blessed school and celebrated our first 8th grade graduating class in 1994. The final building phase, Phase IV, began in 1995. This phase included a gymnasium, kitchen, Library and Media Center, and a center for our Little Blessings Extended Day Program.  Phase IV was dedicated in April of 1996. As an addition to our Library, the Learning Resource Center was completed in January of 1999. In 2009, the monumental accomplishment of completing our Center for Science and the Arts was realized by the generosity of the ALSAM and the E.L. Wiegand Foundations.
Accreditations
Blessed Sacrament Catholic School holds the highest level of accreditation with the Western Catholic Educational Association (WCEA). WCEA accredits Catholic elementary and secondary schools in nine western states (26 (arch) dioceses) and the US Territory of Guam. WCEA co-accredits and is in partnership with three Regional agencies (WASC, NAAS, NCA CASI) and two private agencies (CAIS and HAIS). WCEA began in 1957 in San Francisco and has a long a successful history of assisting school improvement through the accreditation process.