Blessed Sacrament Business Partners Program
The Blessed Sacrament Business Partners Program (BSBP) allows business owners to advertise with Blessed Sacrament School in anticipation of being able to provide the community a resource for various business needs. The program gives businesses an opportunity to be a trusted partner in their related field.
The BSBP also provides a way to increase revenue for the school. Businesses benefit from the program by having Blessed Sacrament School help get their name "out there" to the school community and, in turn, grow their business. We know that all business owners have the ability to spend their advertising dollars wherever they want, but our goal is provide a medium of advertising that is a win- win deal.
Click here to download the form to list your company with BSBP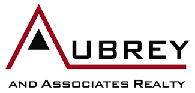 Montemurro & McCullough
Real Estate Team
801-403-8966
www.marcelam.com