Community and Environment
Utah Green Schools awards Platinum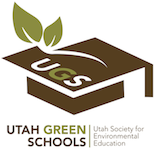 The Utah Society for Environmental Education through the Utah Green Schools initiative recognizes sustainable practices demonstrated by schools through curriculum and facility management.  Our Green Team leaders compiled a detailed portfolio illustrating our green-school sustainable practices.  Our winning portfolio consisted of eight projects meeting four required categories: sustainable practices, sustainable facilities, environmental education, and community involvement.
Our projects illustrated our awareness in action and the ways in which reducing consumption can positively impact our world both physically and spiritually.  Blessed Sacrament Catholic School's environmental practices are based on Catholic teachings and the understanding of how we respond to God's call in caring for all creation.  As Pope Francis writes in Laudato Si, "Everyone shares our common home."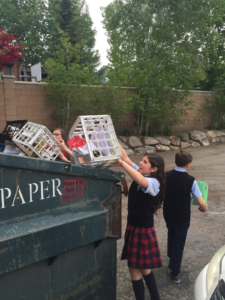 Our campus Green Team comprised of parent volunteers, students, faculty and staff,  promotes school-wide practices which enhance student health and learning while conserving our natural resources and empowering students to become the stewards of the future.
At Blessed Sacrament Catholic School we strive to nurture the whole child by integra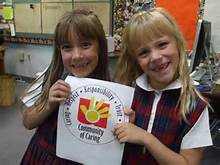 ting faith formation and high academic standards in a loving, yet disciplined environment. The purpose of our school is to aid the Catholic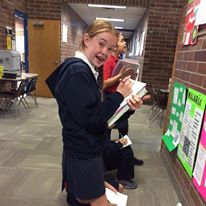 Church, Diocese of Salt Lake City and the Blessed Sacrament Parish in spreading the Gospel of Jesus Christ.  Being part of a small community allows students many opportunities to lead, be challenged and achieve. Our students learn what being part of a community is all about. Throughout the school year all students participate in various service programs.  We encourage our students to demonstrate care for their peers and the world around them.